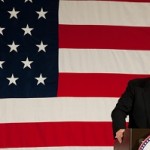 On June 16, lightning rod entrepreneur Donald Trump became the twelfth Republican to announce candidacy for his party's nomination in the 2016 U.S. presidential election. The move thrust the multi-billionaire's finances into the spotlight...
You see, Donald Trump's net worth currently stands at $4.1 billion. And yet the Donald Trump bankruptcy count sits at four.
However, the strength (or weakness) of Trump's financial track record going into the 2016 election lies in understanding exactly what those four Donald Trump bankruptcies were - the answer might surprise you.