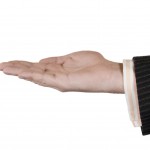 JP MorganChase & Co. (NYSE: JPM) finds itself in front of regulators yet again for misdeeds.
Chief Executive Officer (CEO) James Dimon was in Washington yesterday (Thursday) attempting to broker a settlement over the bank's sale of substandard mortgages.
Dimon met with U.S. Attorney General Eric Holder about a possible $11 billion settlement in attempts to end criminal and civil charges over JPM's questionable mortgage practices. The U.S. Justice Department said earlier in the week it could file a lawsuit over one of the bank's pending mortgage cases.