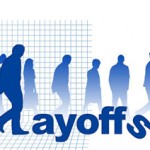 Just over a month into the new year, and the 2015 layoffs are already mounting.
What gives? The economy is recovering. The unemployment rate rests at a six-year low of 5.6%. And sinking gas prices have stoked consumer confidence.
The job cuts are evidence that the touted job recovery has been artificially inflated.