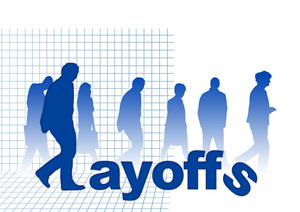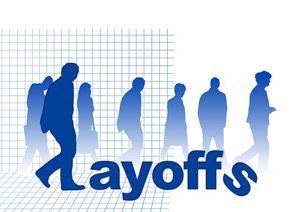 Today's jobs report was missing a key number in U.S. employment:  the staggering total of 2015 layoffs that have been announced.
Instead, the U.S. Labor Department report hyped that employers added 257,000 jobs last month, capping the best three months of gains since 1997.
But the real U.S. jobs story right now is that companies have delivered thousands of pink slips in 2015. A new report this week from Challenger, Gray & Christmas said the number of planned layoffs by U.S. companies hit a nearly two-year high of 53,041 in January. That's up 63% from the previous month.
About 40% of the cuts stem from falling oil prices. More than 19,800 of January's job cuts came from Texas, with more to come.
Houston-based ConocoPhillips (NYSE: COP) said Jan. 29 that employees were told to expect layoffs this year. And BP Plc. (NYSE ADR: BP) said Jan. 28 that slumping oil led to layoffs at its Houston office. The company didn't say how many jobs have been cut, but did confirm that notifications went out late last month.
It's not just the energy sector that's affected. Here are 12 of the biggest 2015 layoff announcements so far…
2015 Layoffs: 12 New Cuts Show U.S. Job Weakness
International Business Machines Corp. (NYSE: IBM) has been dismissing rumors that it will slash some 100,000 jobs - or 26% of its workforce. That would be the largest mass layoff at any U.S. corporation in at least 20 years. The tech giant doesn't traditionally talk about job cuts, but the layoffs have begun. And Alliance@IBM, the IBM employees' union, says it has so far collected reports of 5,000 jobs eliminated. This year could see as many 10,000, according to the latest rumors.
EBay Inc. (Nasdaq: EBAY) announced on Jan. 22 it's slashing headcount by 2,400 in Q1 2015. That's 7% of the company's 34,600-person workforce. The e-commerce company cited "weak holiday sales, revenues lower than expected, and restructuring ahead of its PayPal spin-off." Shares spiked 7% that day to $57.23 on the news.
American Express Co. (NYSE: AXP) reported Jan. 22 it's slashing 4,000 jobs. That's about 6% of its 63,000-person workforce. The news came after the elite credit card company missed long-term revenue growth targets of 8%. Blamed for the shortfall were a stronger dollar, soft retail sales, and tumbling gas prices. Shares slipped 4% that day on the news.
Baker Hughes Inc. (NYSE: BHI) and Halliburton Co. (NYSE: HAL) agreed in November to merge in a $34.6 billion deal. Early this year, Halliburton said it's cutting 1,000 jobs. Baker Hughes, meanwhile, is laying off 7,000. That's 11% of its workforce. Plunging oil prices are to blame. Zero Hedge shared this startling stat: When it comes to pay, each Baker Hughes job is equivalent to about 10 waiter and bartender jobs. Those service jobs have been the basis of America's job "recovery."
Is your company on this list? Keep reading for seven more companies that have announced layoffs in 2015...