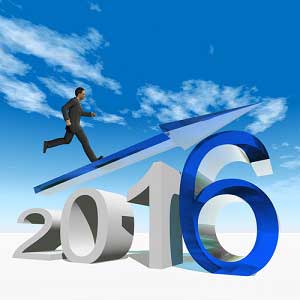 As usual, none of Wall Street's so-called "top strategists" in a recent Barron's survey are calling for stocks to decline in 2016. All of them are calling for the bull market to continue next year.
Their 2016 S&P 500 forecasts varied from a groupthink low of 2,100 (Goldman Sachs' David Kostin) to a groupthink high of 2,500 (Federated Investors' Stephen Auth). Most of the rest were crowded around 2,200.
My own forecast practically puts me off this chart altogether.