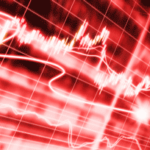 If there's one thing a trader fears most, it's a lack of information... especially when it comes to the most basic of all: price.
So I wasn't surprised when all hell broke loose last week when the entire Nasdaq exchange shut down for three hours. "Technical issues" related to price quote dissemination.
Officially, of course, things were under control. But behind the scenes, you've never heard so many creative strings of four-letter words. Between the twitter, chats, instant messaging, and phone calls, the cacophony was telling.
Something big had happened. And the rumor mill ran amok...
Early information suggested it was nothing more than some unsuccessful computer updates. But by afternoon, the "tin-foil hat club" had jumped in, suggesting cyber-terrorism and high-speed-trading misfeeds.
The truth is we may never know what really happened, for two reasons.
That's why I'm going to show you a few simple actions you can take in your brokerage account today, before the next shutdown occurs.
As you'll see, topping off your "stock-market antifreeze" isn't just a defensive move...