Your Advisors
Keith Fitz-Gerald
- Money Morning - Only the News You Can Profit From.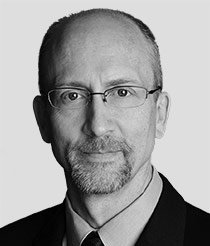 Keith Fitz-Gerald
Keith is the Chief Investment Strategist for Money Map Press. A seasoned market analyst and professional trader with more than 37 years of global experience, Keith is one of very few experts to correctly see both the dot.bomb crisis and the ongoing financial crisis coming ahead of time - and one of even fewer to help millions of investors around the world successfully navigate them both. Forbes.com recently hailed him as a "Market Visionary," and he defends this label by regularly predicting the market's next move, 12 to 24 months before it happens. He is a regular on
FOX Business News
and
Yahoo! Finance
, and his observations have been featured in
Bloomberg
,
The Wall Street Journal
,
WIRED
,
Forbes
, and
MarketWatch
. Keith has been leading
The Money Map Report
since 2008, Money Map's flagship newsletter with 80,000+ members. He's also the editor of the
High Velocity Profits
trading service and the founding editor of
Straight Line Profits
, a service devoted to revealing the "dark side" of Wall Street... and exploiting it for profit opportunities five times a week. In his weekly
Total Wealth
newsletter, Keith takes everything he's learned over a notable career and distills it down to just three steps for individual investors. Sign up is free at
totalwealthresearch.com
. Keith holds a BS in management and finance from Skidmore College and an MS in international finance (with a focus on Japanese business science) from Chaminade University. He regularly travels the world in search of investment opportunities others don't yet see or understand.
Read, Watch & Share Keith
Keith'S LATEST HEADLINES
trading strategies

0

Monday, February 24, 2020

How to Trade Market-Moving World Events Like the Coronavirus

I've been getting a lot of questions about how to trade and invest your way through events like the Coronavirus. Especially when the entire global financial system is at risk.

Fortunately, the toughest part of doing that is simply taking a deep breath…Now, that's easier said than done.

But doing so will make the following three steps I'll lay out for you much easier…

I call these things "steps to excellence" because that's what they really are… steps.

There are three.

Let's jump in!

Options

Friday, February 21, 2020

Lock in Big Winners with the "Profit Collar" Strategy

Investing

Wednesday, February 19, 2020

The Only "Back to Basics" Investing Strategy That Has NEVER Failed to Line Up Big Profit Potential

Stocks

Sunday, February 16, 2020

You Don't Need a Ton of Money to Build Your Wealth

trading strategies

Sunday, February 2, 2020

Two Easy Moves to Protect (and Grow) Your Portfolio During a Market Panic

Global Markets

Tuesday, January 28, 2020

China's Lack of Coronavirus Control Could Keep the Market Falling This Week

Keith Fitz-Gerald

Saturday, January 25, 2020

You Can Laugh at Wall Street's "Sell" Warnings When You're Invested in These Stocks

Investing

Thursday, January 23, 2020

What to Do If a Stock on Your "Buy List" Has Already Run Up 100%… or More

Investing

Tuesday, January 21, 2020

My No. 1 "Bankable" Prediction for 2020
Click here to read more stories