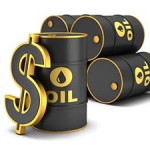 When the People's Bank of China (PBOC) cut the value of the yuan by 2% on Tuesday, it was the biggest one-day drop for the currency in more than 20 years.
Crude oil and stocks sank on Tuesday, as well, with oil scraping six-year lows.
Tuesday's action would have been enough... but then the yuan dived over again on Wednesday, despite PBOC efforts to prop it up, triggering even more turmoil.