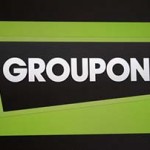 Groupon Inc. (Nasdaq: GRPN) surprised many traders July 16 with the announcement it will purchase on-demand food ordering firm OrderUp.
Groupon stock traded up 3.4% the day the deal was announced. That added to a 6.82% rise so far this week after an analyst at Macquarie Capital USA Inc. hiked the ratings outlook for Groupon as the company shifts its corporate strategy and refocuses on e-commerce. On Friday, the day after the deal was announced, GRPN stock continued in the green.
Groupon's acquisition of OrderUp shows the firm is committed to providing shareholder value by expanding into a $70 billion market.