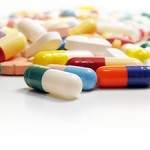 Weight loss is a $20 billion per year industry. Yet, it seems the more we spend on shedding pounds, the more pounds we have to shed. Today, two-thirds of adults and one-third of children in the U.S. are overweight or obese, and the numbers are climbing.
With a growing market of that magnitude and so much money changing hands, it's no wonder investors' eyes light up when they hear the words "new obesity drug."
But if you want to find the "gold in those hills," that is, to invest in a stock that will really pay off, you have to know where to look.