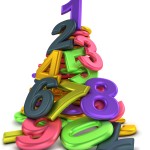 Here are this week's need-to-know facts about the stock market, economy, Wall Street, and life-changing global events...
It's the numbers that count in this crazy world. They can tell stories that words sometimes can't.
Here's a look at some of the fascinating, infuriating, amusing, depressing, and altogether important numbers that the world has put up on the board recently - and why you need to know them.