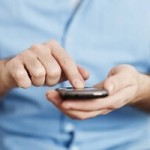 By any measure, we've experienced an extraordinary bull run, with the S&P 500 soaring as high as 2,134.72 since it bottomed out at 676.53 on March 9, 2009.
But the real story is in the catalysts that led the markets to better than triple over that relatively short time - the story beyond quantitative easing, cheap-as-free money, and tax breaks.
Rather, these extraordinary gains have come from a group of "hot spots" that have given rise to the creation of an entirely new economy.