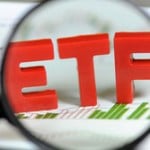 There's no doubt 2015 was one of the most volatile years in recent history.
But here's the thing... I believe 2016 could be even rougher.
We haven't even seen the sell-off I'm predicting yet; it's likely to make the plunge we saw on Aug. 24, 2015, look like a kiddie ride.
Just as there's nothing solid or healthy underpinning the stock market gains we're seeing now, there will be nothing to catch investors who aren't prepared to trade this volatility - just a long, deep drop.
There's no bottom in sight, but the good news is there's one easy way to trade just about everything the market is likely to throw at you this year.