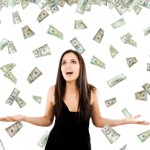 From the Editor: You're going to hear plenty of analysts telling you where to put your money today. But tomorrow you're going to hear them telling you to put it somewhere else. That's because mainstream advice is reactive, driven by headlines. Results, on the other hand, are driven by time-tested strategy... like the one you'll find in this excerpt from Keith's book, "The Money Map Method."
Many people are surprised to learn that dividend income and reinvestment can account for nearly 90% of total stock market returns over time.
That's right. Not a quarter... Not half... But 90%.
That's why placing a high priority on dividends in the [Money Map's proprietary] 50-40-10 Strategy is paramount to its success.
Unfortunately, this goes counter to the inclinations of far too many investors. They spend the bulk of their time chasing "the next hot stock" or searching for the next "sure thing."
No doubt we all love the elation that goes with being up 25%, 50%, 100%, or more.
Don't get me wrong, though. I'll take gains like that too - and we get more than our fair share in The Money Map Report model portfolio. Yet when it comes to consistently growing and protecting our money, I'd rather focus on getting the cold, hard cash that dividends kick off. That's because I know those are a much bigger component of overall investment returns over time.
I point this out because what most people fail to realize is that successful investing is a matter of continuous performance - NOT instantaneous performance.