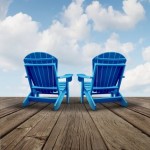 American workers with 401(k) plans are right to dread a stock market crash that would wipe out a big chunk of their hard-earned balances.
But instead of living in fear, it's possible to do something about it - thanks to the option of money market funds, which almost every 401(k) plan offers.
And the best part is, reallocating 401(k) investments to a money market fund couldn't be any easier.