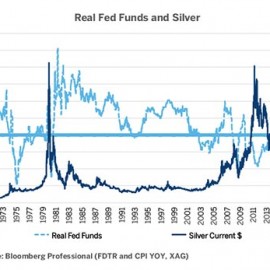 The Fed's two-day meeting on Dec. 15-16 is nearing, so it's time to look at what impact a likely interest rate hike will have on silver prices.
When the Fed raises interest rates, the value of the U.S. dollar increases, which also makes dollar-denominated commodities more expensive.
This reduces the demand for precious metals like silver, sending silver prices lower.