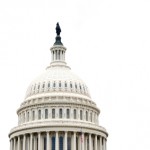 It seems every politician in Washington is up in arms over sequestration, the devastating automatic budget cuts on track to take effect March 1.
For weeks, lawmakers on both sides have been calling sequestration a "bad idea" and criticizing any proposals put forth by the opposing party.
Politicians aren't happy that sequestration not only would cut billions of dollars in federal spending, it would also slash the budget indiscriminately with across-the-board cuts.
Just today (Tuesday), President Barack Obama urged Congress to delay sequestration for the rest of the year or risk damaging the U.S. economy.
"It won't help the economy. It won't create jobs. It will visit hardship on a whole lot of people," President Obama said. "If Congress allows this meat-cleaver approach to take place, it will jeopardize our military readiness; it will eviscerate job-creating investments in education and energy and medical research."
Listening to all the rhetoric, Americans with short memories might believe that those in Washington only have the best interests of the country at heart.
But the rest of us remember how this whole sequestration fiasco really happened. It was their idea - Republicans and Democrats, the White House and Congress. All guilty.
"The idea was that no sane person would allow such cuts to happen," Bob Schieffer, host of CBS News' "Face the Nation," said on that show Sunday. "Well, guess what. Even Washington managed to underestimate its own ineptitude."