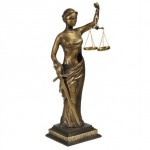 A massive U.S. government S&P lawsuit has no doubt hurt the fortunes of Standard & Poor's parent company The McGraw-Hill Companies Inc. (NYSE: MHP), whose shares have dropped 25% since it was filed.
But the collateral damage could spell bad news for a number of parties and has implications even for the overall health of the U.S. economy.
The Justice Dept., joined by attorneys general from 16 states, unveiled a case accusing S&P of fudging its ratings of subprime mortgages to make the toxic securities appear better than they were.
The federal government is seeking $5 billion in penalties -- more than five times what S&P made in 2011 -- to cover losses to investors in federally insured banks and credit unions. Separate suits filed by individual states could more than double that figure.
It's the first time the government has taken action against a credit rating agency over illegal behavior tied to the recent financial crisis.