Stocks to Buy
The Best Stocks to Buy Now in 2017
The best stocks to buy are more important to know now than ever before. With markets trading near all-time highs, there are a lot of expensive and over-priced stocks on the market. That's why we've found the best stocks to buy now at current levels.
There are very few investment vehicles in today's market that will protect your wealth while also providing market-beating profits. But that's exactly what this list of the best stocks to buy can offer.
Our list focuses on long-term investments and avoids speculative stocks. We also focus on the best stocks to survive a financial free fall, like we experienced when the Dow Jones Industrial Average dropped 10% between January and mid-February 2016.
In other words, you want stocks that can rise in value over time and stocks that are profitable no matter what the global market is doing.
Here are the eight stocks in a variety of industries that made our 2017 "best stocks to buy now" list.
Best Stocks to Buy in 2017 No. 1: Lockheed Martin Corp. (NYSE: LMT)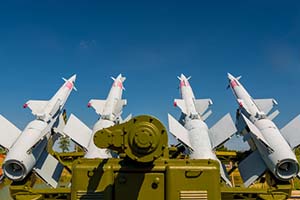 Over the last 12 months, Lockheed Martin Corp. (NYSE: LMT) is up 22.42%.
And Money Morning Director of Technology & Venture Capital Research Michael Robinson projects even more gains for patient shareholders ahead…
LMT is one of the best stocks to buy now because there will always be demand for Lockheed's products. Over the next four years, the U.S. Navy will purchase $81 million worth of submarines and ships. On top of that, Lockheed announced a contract with the U.S. Air Force for $116 million for its Joint Air-to-Surface Standoff Missile-Extended Range (JASSM-ER).
And military spending is set to increase by 10% — or roughly $54 billion – if Trump's new plan is implemented. That means Lockheed Martin will have plenty of customers now and in the future.
Analysts at Thomson First Call have a one-year price target of $282.68 for LMT stock. LMT offers a dividend yield of 2.72%.
Since LMT is one of the best stocks to buy now, Robinson recommends grabbing Lockheed shares now before sales skyrocket even further.
Best Stocks to Buy in 2017 No. 2: Northrop Grumman Corp. (NYSE: NOC)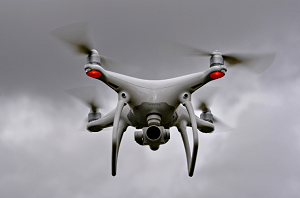 Aside from Lockheed Martin, Northrop Grumman Corp. (NYSE: NOC) is one of Robinson's favorite defense stocks.
Even though Northrop Grumman has a long history dating back to 1939 (when it was known as Northrop Corp.), it's a leader in one of the fastest-growing defense segments: C5ISR.
C5ISR is comprised of:
Command
Control
Communications
Computers
Cyber
Intelligence
Surveillance
Reconnaissance
Grumman is making breakthroughs with its unmanned vehicles, drones, radar, and camera systems. These devices are utilized when certain tasks are physically impossible for a human to complete or too dangerous in the air, sea, or land. These drones and unmanned vehicles are also helping to protect and save soldier's lives.
And these drones aren't cheap, which is great for Grumman's balance sheets…
Robinson states that smaller drones cost roughly $4 million apiece, and drones that are fully weaponized can cost $40 million or more. Since 2001, the U.S. Air Force has crashed more than 420 drones, with 20 crashing in 2015 alone. Those 20 were worth somewhere between $80 million to $260 million.
Just like with Lockheed, NOC is one of the best stocks to buy because it will constantly have repeat business. For example, Grumman received an $80 billion contract from the Air Force in October 2016 to build a B-21 Long Range Strike Bomber.
Analysts at Thomson First Call give NOC stock a one-year price target of $258.06 per share.
Northrop Grumman also offers a solid dividend yield of 1.5%.
Best Stocks to Buy in 2017 No. 3: Facebook Inc. (Nasdaq: FB)
It's true that technology companies are known to be risky, but Facebook Inc. (Nasdaq: FB) CEO Mark Zuckerberg has proven time and time again that he is a visionary leader.
And time and time again, he has rewarded long-term shareholders. Since Facebook's IPO offering of $38 per share in 2012, the Facebook stock price has skyrocketed 261.6%. And if you still think of Facebook as just a social media company, you're going to miss out on owning one of the best stocks to buy right now…
That's because Facebook is growing its revenue through new businesses and applications. These include:
Instagram
Oculus Rift
WhatsApp
Messenger
Workplace by Facebook
Zuckerberg has never released revenue totals from Instagram, but analysts believe it was between $650 million to $750 million in 2015. From February 2016 to September 2016, Instagram doubled its number of advertisers from 250,000 to 500,000. Research company eMarketer expected the app to rake in more than $1.85 billion in global ad revenue last year.
Facebook's Oculus Rift is mostly associated with games right now. Zuckerberg has grander plans, though, and wants to harness the power of virtual reality software to create face-to-face meetings. One example would be meetings between doctors and patients all from the comfort of your own home. Research company Digi-Capital projects that the virtual reality industry will be worth $120 billion by 2020.
Facebook has yet to monetize WhatsApp, Messenger, and Workplace by Facebook. But just from WhatApp, analysts at Sterne Agee project that Facebook could bring in $1 billion in revenue by the end of this year.
FB stock has a one-year price target of $159, according to analysts at Thomson First Call.
Additionally, Robinson projects FB will trade for $250 by 2020, making it one of the best stocks to buy now.
Best Stocks to Buy in 2017 No. 4: Amazon.com Inc. (Nasdaq: AMZN)
Another tech behemoth helmed by a visionary CEO is Amazon.com Inc. (Nasdaq: AMZN) led by Jeff Bezos.
Simply put, Amazon is changing the face of the retailing industry. And it's doing so by expanding operations into much more than just retail.
From Q4 2015 to Q4 2016, Amazon's earnings grew by a staggering 55.4% from $482 million to $749 million. The website saw 101.6 million more holiday shoppers in 2016 than it did in 2015. Not to mention the company boasts over 40 million Amazon Prime members in the United States, each paying an annual membership fee of $99.
But Amazon's fastest-growing sector is its cloud business. Amazon Web Services (AWS) handles roughly 45% to 60% of all data traffic on the Internet. According to Synergy Research, that's more than Microsoft Inc. (Nasdaq: MSFT), International Business Machines Corp. (NYSE: IBM), and Alphabet Inc. (Nasdaq: GOOGL) combined.
This incredible growth is largely due to CEO Jeff Bezos, whom Robinson named one of the "Five Tech CEOs Most Likely to Make You Rich." That's because he's turned Amazon from a small online bookseller into one of the world's largest Internet companies.
AMZN stock boasts a one-year price target of $938, according to analysts from Thomson First Call.
Its online retail dominance and explosive growth in other business sectors ensures Amazon stock is one of the best stocks to buy in 2017.
Best Stocks to Buy in 2017 No. 5: Goldcorp Inc. (NYSE: GG)
As one of the largest gold producers in the world, Goldcorp Inc. (NYSE: GG) is certainly one of the best gold stocks to buy in 2017.
In 2016, Goldcorp produced 2.87 million ounces of gold. While that was down from 3.46 million ounces in 2015, the lower output combined with the 9% gain in gold prices allowed Goldcorp to score even bigger annual profits. Its 2016 net earnings of $162 million was a sharp rebound from the huge $4.2 billion net loss in 2015.
But the biggest reason why Money Morning Executive Editor Bill Patalon loves Goldcorp stock is because of the firm's low all-in sustaining cost (AISC). This measures how much it costs a company to produce one ounce of gold – the lower the AISC, the bigger the profit margin.
Goldcorp's 2016 AISC was $856 per ounce, which was down from $894 in 2015. If we consider gold's median 2016 price of $1,219, Goldcorp made $363 on every ounce of gold produced last year.
We expect gold prices to rise to $1,400 this year. That means Goldcorp's profits will be even bigger by the end of the year if it maintains a low AISC.
Thomson First Call analysts give GG stock a high-water price target of $28 per share, making it one of the best stocks to buy in the gold market this year.
Best Stocks to Buy in 2017 No. 6: Paycom Software Inc. (NYSE: PAYC)
Payroll management is one of the most profitable sectors that nobody talks about, and Paycom Software Inc. (NYSE: PAYC) is at the center of it.
Paycom was founded in 1998 as an online payroll company, making it one of the first and longest-lasting online payroll sites. Its dominance is reflected in its annual revenue, which increased a massive 46.5% from $224.7 million in 2015 to $329.1 million in 2016. Paycom's revenue should keep growing this year as IDC expects the payroll management sector to reach a $17.8 billion valuation by the end of 2017.
The company also offers human resources (HR) services. It provides an HR platform to other companies that's used to train staff, give updates on labor laws, and offer other analytics. The company placed first at the 2015 Leadership 500 Excellence Awards given out by HR.com – the largest social networking website for the human resources sector.
Analysts surveyed by FactSet give Paycom stock a one-year target of $58.46 per share. The company's dominance in the burgeoning payroll market makes it an essential stock to own in 2017.
Best Stocks to Buy in 2017 No. 7: Raytheon Co. (NYSE: RTN)
The cybersecurity market is projected to hit a $202.4 billion valuation by 2021. That makes Raytheon Co. (NYSE: RTN) a great long-term hold.
Cybersecurity is a huge concern as high-profile hacks such as Yahoo! Inc.'s (Nasdaq: YHOO) two data breaches become more and more common. According to Robinson, the federal government has already dedicated $89 billion of the 2017 budget toward cyber defense initiatives.
While traditionally seen as a military weapons contractor, Raytheon has been quietly ramping up its cybersecurity division for years now. Among the systems it's currently developing are an aircraft warning system set to alert pilots if their technology in the cockpit is under attack.
These innovative projects combined with Raytheon's size give it an advantage over smaller cybersecurity firms when it comes to securing contracts.
"Raytheon has the resources and expertise to run successful legacy systems," Robinson said. "And it has the type of security clearance needed for this work, which its smaller competitors may not."
Thomson First Call analysts give the RTN stock price an average one-year target of $167.56. Raytheon's size and push for more innovative cyber defense systems make it one of the best cybersecurity stocks to buy in 2017.
Best Stocks to Buy in 2017 No. 8: Plains All American Pipeline LP (NYSE: PAA)
As oil prices continue to rebound, Plains All American Pipeline LP (NYSE: PAA) will be one of the best oil stocks to own for long-term returns.
WTI crude oil prices are up 48% over the last 12 months. If OPEC continues to cut oil production by 1.8 million barrels per day in 2017, supply and demand dynamics will work to push oil prices higher in 2017. That will coincide with a boost in oil stocks.
Plains All American stands to benefit from rising WTI oil prices as the firm owns pipelines across the biggest oil regions in the United States. These regions include Texas, North Dakota, Cushing, Okla., and the Gulf Coast.
Energy firms like Plains All American are considered midstream master limited partnerships (MLPs). These are different from other energy companies because they're mostly insulated from volatile oil prices. They just transport the oil via their pipelines instead of produce it. That means they make a profit as long as the oil keeps flowing.
"When you invest in the midstream, you're far less susceptible to price fluctuations in the underlying commodity, and you are able to collect easy profits from the growing demand in fuels," noted Money Morning Global Energy Strategist Dr. Kent Moors.
Analysts surveyed by FactSet expect PAA stock to reach as high as $34.07 within a year. Its midstream structure and presence in North America's largest oil-producing regions ensure it will be a great long-term energy investment.
Are stocks a good investment?
Yes, stocks are a good addition to any investment portfolio. Over time, stocks can be the most successful way to build wealth. They typically offer higher returns than other investment vehicles, like real estate and bonds. We identify the factors that make stocks a good long-term wealth builder and give investors those picks regularly. Timing the market to use stocks for short-term gains is more trading than investing. It can be done successfully, but if it's done without proper research and analysis, it often results in big losses.
How do you pick the best stocks?
One key step to pick the best stocks to buy is to examine a company's earnings reports over time to analyze the firm's financial health. The most important metrics to measure are earnings per share (EPS) and price-earnings (P/E) ratio.
EPS is the portion of a firm's profit distributed to each share of stock. It's the most basic and important number for measuring a company's profitability and helps to calculate valuation metrics like the P/E ratio.
The P/E ratio shows how much investors can invest in a stock to recoup one dollar of earnings. In other words, it shows how much people will pay for every dollar a company earns. The ratio is calculated by dividing the most recent share price by the most recent EPS.
What are good stocks to buy in 2017?
One of the best stocks to buy that wasn't in the list above is Apple Inc. (Nasdaq: AAPL). The most valuable tech company in the world consistently beats earnings expectations and sells some of the most innovative and in-demand tech products. In fact, Apple sold 78.3 million iPhone 7 units last quarter, beating expectations of 77 million. AAPL stock has a low P/E ratio of 16.7, meaning it's trading for cheap right now and is poised to rally higher in 2017.