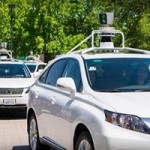 Google (Nasdaq: GOOG, GOOGL) has earned a reputation for thinking big over the years.
It's changed the way we search the Internet. (Back in 2006, the verb "to Google" was added to the Oxford English Dictionary.) It's changed the way we go places. (Street View has photographed and posted more than 5 million miles of road.)
But this year, Google pushed the boundaries of medicine, robotics, space exploration, and communication.