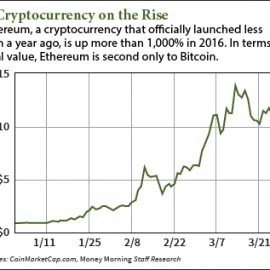 The rapid rise of a new cryptocurrency called Ethereum has fueled speculation that the incumbent Bitcoin now has a rival with the potential to sweep it aside.
It's true that the price of Ethereum has soared more than 1,000%. And it's already been adopted by such giants as Microsoft, IBM, and JPMorgan.
But the idea that the two are rivals is a misconception fanned by the media.