why gold is up
Article Index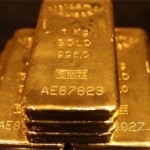 Gold prices per ounce pushed higher Wednesday.
There are three big catalysts moving the price of gold today.
Continue reading here for all three...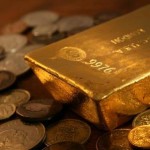 Gold prices today (Wednesday) were up a whopping $18.70 an ounce (up 1.43%) as of 12:30 p.m. EDT. Spot gold traded at $1,307.30 an ounce after closing at $1,288.60 an ounce in the previous session.
Here's what's moving the yellow metal up so much today…

It's been a good few days for investors holding on to gold, and we've been getting lots of questions as to why gold prices are up this week.
Gold futures had their biggest one-day gain of the year Thursday, up nearly $40 an ounce, and ended the week up 4.2% at $1,453.60.
At one point this week, gold had retraced half the loss it incurred during its April nosedive. In a two-day period, the yellow metal fell $225 an ounce, hitting a two-year low on April 15.
It is natural for any financial asset to enjoy some sort of a rebound after such a steep plunge. But there are some sound fundamental reasons as to why gold is up.
To continue reading, please click here...