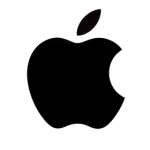 We hear one tidbit of bad news about Apple Inc. (Nasdaq: AAPL) cutting orders for iPhone 5 components and - boom! - Apple stock drops more than 6%.
The reason for the stark cause-and-effect on Apple stock is that the iPhone contributes about 53% of Apple's vast revenue. [In fact, were the iPhone a standalone company, it would rank 29th in the Fortune 500.]



This latest Apple bombshell broke late Sunday.
According to reports from Nikkei and The Wall Street Journal, Apple supposedly cut orders for several key iPhone 5 parts for the first quarter. The Cupertino, CA company's orders for iPhone 5 screens, in particular, were reportedly slashed in half.
That was immediately interpreted as a response to lower-than-anticipated iPhone 5 sales, which in turn raised alarms that Apple could be headed for more earnings disappointments, hence the selloff.
Apple followers have questioned the validity of the story. Some bloggers pointed out that the number of iPhone 5 screens that Nikkei said Apple ordered had to be false in that it was far beyond any realistic estimate of iPhone sales for the current quarter.
But whether there's anything to the report or not, its impact on Apple stock has been real.
In the immediate wake of the story, several analysts cut their ratings and price targets. In less than two trading days, AAPL has lost $30 billion of market capitalization - the equivalent of Lockheed Martin Corp.'s (NYSE: LMT) entire market cap.
Apple is now paying the price for having one of the most profitable consumer products in history.
iPhone Becomes Vulnerability for Apple Stock
On the way up, the iPhone made Apple the most valuable company on the planet.
But now that iPhone sales growth seems to be leveling off, the overdependence that such success created has become vulnerability, at least as far as Apple stock is concerned.