Start the conversation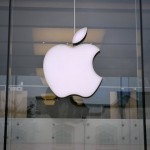 The iPhone 6, the next major upgrade to Apple's flagship product, isn't due out until September. But we've gleaned enough leaked information to project that it will bring in enough revenue and profit to get Apple stock back to its all-time high - $100.72 - and beyond.
Two larger screen sizes and a full slate of new features will have customers lining up for the iPhone 6 from New York to Beijing.