Let's call them the Bitcoin stock losers – payment processing companies that stand to have their business models severely disrupted, if not wiped out, by the widespread adoption of Bitcoin.
While still in its infancy, Bitcoin has several key advantages over other forms of payment processing.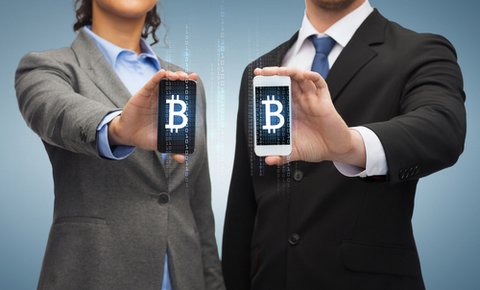 As today's Bitcoin startups make the digital currency easier to use, those advantages will become more apparent to the general public, setting off a mass transition away from traditional forms of payment such as credit cards.
While this may be hard to imagine right now, the Bitcoin ecosystem is already established and growing. In three to five years, it will reach a tipping point where Bitcoin will be accepted in most places and most people will have seamless ways to use it, primarily on their smartphones.
That's when Bitcoin's threat to the $48 billion in annual credit card fees and $37 billion in international money transmission fees will hit home.
You'd think the Bitcoin stock losers – the credit card companies, big banks, and international payment companies – would be worried.
Not at all.
In fact, the companies most threatened by Bitcoin, the credit card industry, haven't even bothered to list the digital currency as a risk in U.S. Securities and Exchange Commission (SEC) filings.
"I'm a bit skeptical," David Nelms, the chief executive officer of Discover Financial Services (NYSE: DFS), told Bloomberg News. "[Other things pose] a lot more potential threats or opportunities than Bitcoin."
Nelms is not alone. The heads of American Express Co. (NYSE: AXP), Visa Inc. (NYSE: V) and MasterCard Inc. (NYSE: MA) have all been dismissive regarding any adverse impact the growth of Bitcoin might have on their businesses.
For that matter, so have the executives of several big banks as well as the international payment companies.
"Today, people speculate on the potential," Alex Hoffmann, executive vice president of global product management and emerging channels at MoneyGram International Inc. (NYSE: MGI), told Bloomberg News. "But today you do not have it."
Here's why these executives are dead wrong – and how their inability to see what's coming is going to pummel their stocks.