Most people who are just "in the market" don't understand high-frequency trading and dark pools. And that's okay.
However, as I've been writing about over the past couple of years, apparently that unknowledgeable group also includes people whose job it is to understand these things, including institutional money managers, brokers, investors, and, evidently, most regulators... though I don't buy their ignorance one bit.
My knowledge of high-frequency trading (HFT) and dark pools dates back to the late 1990s, when I was trying to figure out how to get better executions on the large trades my hedge fund was generating. I consider myself a bit of an expert, and I got to show that off a little last week on the radio.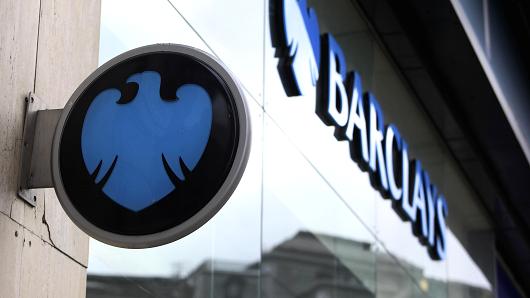 So, for all of you who want to know a bit more about what's going on in the shadows, I'm going to get a little technical on you and share some of that expertise.
This won't be boring - I can promise you that.
A lightbulb will go on inside your brains, and you'll understand what's really going on and how dark pools and HFT - which the U.S. Securities and Exchange Commission (SEC) and other regulators allow to happen - undermine markets.
Now, I'm going to flip the switch and turn that lightbulb on...
The New Math and the Rise of Dark Pools
My hedge fund was generating large amounts of mathematically-driven (algorithmic) trades. These kinds of trades are very precise. They aren't "fundamentally" driven, where there's some allowable swing in terms of getting in at this price or that price and not caring about pennies, nickels, dimes, and quarters on a per-share basis.
This is the argument high-frequency traders make: So what if your execution costs you a penny or two more per share and you're holding the position for months or years?
That's rubbish, and now I'm going to explain to you why.
Join the conversation. Click here to jump to comments…
About the Author
Shah Gilani boasts a financial pedigree unlike any other. He ran his first hedge fund in 1982 from his seat on the floor of the Chicago Board of Options Exchange. When options on the Standard & Poor's 100 began trading on March 11, 1983, Shah worked in "the pit" as a market maker.
The work he did laid the foundation for what would later become the VIX - to this day one of the most widely used indicators worldwide. After leaving Chicago to run the futures and options division of the British banking giant Lloyd's TSB, Shah moved up to Roosevelt & Cross Inc., an old-line New York boutique firm. There he originated and ran a packaged fixed-income trading desk, and established that company's "listed" and OTC trading desks.
Shah founded a second hedge fund in 1999, which he ran until 2003.
Shah's vast network of contacts includes the biggest players on Wall Street and in international finance. These contacts give him the real story - when others only get what the investment banks want them to see.
Today, as editor of Hyperdrive Portfolio, Shah presents his legion of subscribers with massive profit opportunities that result from paradigm shifts in the way we work, play, and live.
Shah is a frequent guest on CNBC, Forbes, and MarketWatch, and you can catch him every week on Fox Business's Varney & Co.