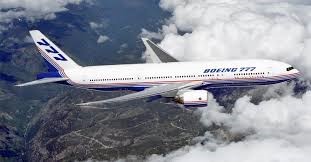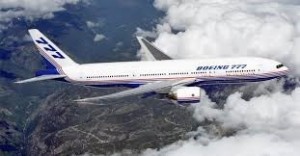 The Boeing stock price traded up 2.4% to $142.15 today (Wednesday) after the company reported better than expected fiscal Q3 results and an optimistic full-year outlook.
Amid record deliveries of commercial planes, Boeing Co. (NYSE: BA) earned $1.11 billion, or $1.59 per share, in the quarter. Revenue jumped 9% to $25.8 billion.
Boeing's Q3 2015 earnings represent a 25% increase from the same quarter a year ago. Consensus estimates were for earnings per share (EPS) of $1.37 on revenue of $24.22 billion.
Thanks to the strong beat and solid quarter, Boeing raised its full-year 2015 guidance.
Boeing now has a full-year EPS estimate range of $7.95 to $8.15. That's an increase of $0.25.
Boeing also raised its revenue guidance by $600 million. The range is now $95 billion to $97 billion.
Additionally, Boeing lifted its estimate for commercial airplane deliveries for the year by five planes. Deliveries are now expected to reach 755 to 760 planes. The company delivered 199 commercial planes in the quarter. That was up from 186 deliveries during the same quarter a year earlier.
Boeing received 166 net orders for commercial planes in the quarter. That took the total backlog to a record 5,700 commercial planes. The total backlog is valued at $426 billon.
A record 37 Dreamliner 787 aircrafts were delivered in Q2. Boeing also began the final assembly of the 737 MAX in the quarter and received 2,900 firm orders for the latest version of its popular single-aisle plane.
And despite falling oil prices, Boeing continued to see robust demand for its fuel-efficient jetliners.
Commercial jet manufacturing is playing a larger role at Boeing, widely known for its military and space programs. Payments from the delivery of new jets to airlines accounted for 68% of Boeing's $25.85 billion in revenue.
Money Morning Executive Editor Bill Patalon has been bullish on Boeing shares since mid-summer.
"This company is riding some powerful long-term trends, making it one of the best big-cap profit plays in the market," Patalon said.
At today's high of $142.15, the Boeing stock price is up more than 8.3% year to date. The record backlog of orders and raised guidance suggests the Boeing stock price has higher to climb from here.
The Global Wealth Gap Is Now Alarmingly Wide: The top 0.7% of people in the world now control more than 45% of the entire world's wealth. But it's not just the lower class that's suffering. The global middle class is controlling less and less wealth every year…
Stay informed on what's going on in the markets by following us on Twitter @moneymorning.
Related Articles: