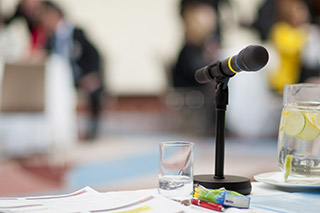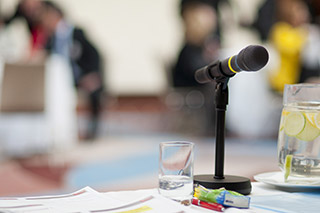 The Federal Reserve decided to keep interest rates unchanged last week, but investors will learn much more about the decision this week from the Janet Yellen speech to Congress on June 21 and June 22.
The Fed chairwoman will appear before the Senate Banking Committee on Tuesday and the House Financial Services Committee on Wednesday. In this semiannual meeting, Yellen will share the Fed's view on U.S. economic growth and interest-rate hikes.
After the Fed left rates unchanged last week, investors are looking for any hints from the Yellen speech if a rate hike for July is on the table.
According CME Group's FedWatch Tool, investors believe a rate hike will happen closer to the end of the year or at the start of 2017. Here's how the odds of a rate hike look for the rest of the year:
July 2016 Rate Hike Probability: 12%
September 2016 Rate Hike Probability: 38%
November 2016 Rate Hike Probability: 40%
December 2016 Rate Hike Probability: 57%
February 2017 Rate Hike Probability: 58%
But no matter what Yellen tells Congress, investors shouldn't wait for the Yellen speech to protect their investment portfolios.
On Dec. 16, the Fed raised interest rates a quarter of a percentage point. Even though it was a small hike, investors fled the market. The Dow Jones Industrial Average opened at 17,530.85 on Dec. 16, and it closed at 17,128.55 on Dec. 18.
That's a 2.29% loss in just two days. That's significant, considering that the Dow is down 0.86% in the last 12 months.
Rate hikes are supposed to indicate an economy is strong enough to handle higher rates, but Wall Street doesn't want to see hikes in the short term. That's because interest rate hikes make borrowing money more expensive. So it becomes difficult for companies to expand their operations and invest in their businesses for future revenue growth.
So if the Fed does decide to raise rates, don't be surprised to see the markets fall in the immediate aftermath of a rate hike.
And that's why we're recommending one investment to protect your portfolio today.
According to Money Morning Global Strategist Michael Lewitt, even if Yellen is optimistic in her speech, you can't trust the Fed. Lewitt says the Fed has no clue what it's doing, and it's still hell-bent on driving the American economy off a cliff.
And even if Yellen wants to raise interest rates in July, the economic uncertainty from June won't magically disappear. The United States only added 38,000 jobs in May, oil prices are still volatile, and the long-term consequences of the Brexit vote on the global economy are unknown.
But no matter what is said in this week's Yellen speech, we've found the one investment to make now. Regardless of the tone we see from the Yellen speech, this investment will protect your portfolio and even help you profit in 2016...
Ahead of Yellen Speech, Protect Yourself with This Investment
There is one simple investment to make that will protect your portfolio during times of uncertainty: gold.
The precious metal is viewed as a safe haven during times of uncertainty, and investors of all backgrounds have been racing to add gold to their portfolios since the beginning of 2016.
Gold was trading for as much as $1,317 an ounce on June 16. That's notable because the yellow metal hadn't traded for more than $1,300 since 2014. Gold prices have pulled back since then, opening this morning at $1,293 an ounce.
But, that's still an increase of 21% since Jan. 1.
And for Q1 2016, the World Gold Council said demand for gold had increased by 21%, year over year.
Demand for physical gold, like coins and bullion, is also climbing. According to Kitco, 102,500 ounces of American Eagle gold coins and Buffalo gold coins were sold in February 2016. That's an increase of 236% from the 30,500 ounces of gold coins sold in February 2015.
Gold ETFs (exchange-traded funds) are also seeing a flood of investors' money. There was $7.6 million poured into SPDR Gold Trust ETF (NYSE Arca: GLD) in the first quarter of this year, and GLD is up 21.02% so far in 2016.
Wealthy billionaires like George Soros are also devoting more of their portfolio composition to gold.
Soros is known for shorting the Bank of England in 1992 and profiting by $1.5 billion. In Q1, Soro's fund purchased $264 million in shares of Barrick Gold Corp. (NYSE: ABX), the world's largest miner of gold.
ABX has skyrocketed 165% so far in 2016.
The Bottom Line: In the Janet Yellen speech to Congress this week, you'll hear plenty of optimistic quotes about the U.S. economy. But because of economic uncertainty across the globe, investors need to be proactive and protect their portfolios. Gold prices have climbed 21% since the beginning of 2016, and gold acts as a hedge against falling stock prices and currency devaluations.
Jack Delaney is an associate editor for Money Morning. You can follow him on Twitter and follow Money Morning on Facebook. 
How to Profit from Brexit: On June 23, Britain will vote on whether or not to remain in the European Union. There are pros and cons to a Brexit, but there is a simple trade to make that could net you a nice profit. Find out more here...