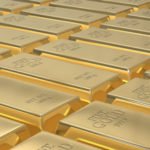 We've entered a bear season.
Securities have fallen 20% from recent highs.
And it seems the markets get more uncertain with each day COVID-19 is around.
The spread of coronavirus is called a "black swan event."
It's the word for an unpredictable scenario that creates a more erratic market than normal.
Well, the gloom of a word like "black swan" isn't lost on anybody right now.
The CBOE Volatility Index (VIX) is up above 60.
For perspective, the VIX has barely broken 30 in the last 10 years.
What this means is, unfortunately, most people don't know what's going on.
Or what's going to happen.
But let's not forget, even in times like these, there is a right way to handle your money.