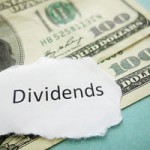 Emerging markets are the best way to get the kind of explosive growth that the United States hasn't offered since Harry S. Truman lived in the White House.
The 23 economies of the MSCI Emerging Markets Index represent a full 13% of world market capitalization. These economies can and often do surge by double digits each year, offering windfall profits to investors with the intestinal fortitude for volatility.
But today, I'm going to introduce you to a place you won't find on the MSCI Emerging Markets Index, though considering what just happened, it likely won't stay off for long. In fact, until just a few months ago, it was pure poison for investors.