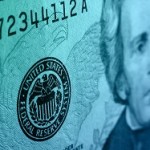 The long-awaited December Fed rate hike finally happened - so what will it mean for stocks?
You'll hear a lot of talk today about how raising interest rates will have a negative impact on companies. It will hurt those that borrowed a lot of money when interest rates were near 0% - as they are today.
Fortunately, the December Fed rate hike is going to have a much more mild effect on stocks than the doomsayers would have you believe.