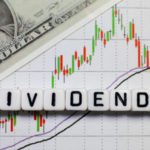 As we see selling coming back into the stock market this week, there will be a lot of speculation about what stocks to buy as prices decline.
Overthinking things and trying to get too fancy is one of the greatest mistakes investors can make.
In bad markets, the key to getting rich during the inevitable recovery is to buy great companies at steep discounts.
Finding great companies is easy.
Assembling a list of "dividend aristocrats" that have grown their dividends for at least 25 consecutive ways is one of the best places to start.
Once we have that list, I'm targeting businesses with high yields that can survive the pandemic and thrive when the economy regains healthy footing.