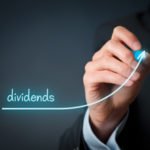 When you think of dividend stocks you might picture a utility company or insurer.
A boring company in predictable sector.
But it doesn't have to be that way.
The tech sector's lightning fast growth is powering some of the best dividend stocks on the market.
Take 5G for example.
Grandview Research estimates the 5G market will reach $45.7 billion this year, and eventually soar up to the trillions.