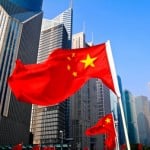 If all you've been hearing regarding China recently is noise about its economic slowdown, you need to find a better news source.
Investors need to stop worrying over China's long-expected gradual slowdown.
Do so and you likely will see, as my guest today does, the long-term growth ahead for key tech sectors in the world's most populous nation.