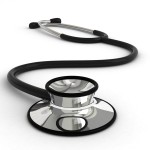 Amid a wash of government scandals, America is vulnerable right now. Actions taken by the IRS have left us feeling utterly degraded by the Obama administration.   
And another Washington scandal we see brewing won't make Americans feel any more comfortable about the power granted in our nation's capital.
You see, there's an unelected official who is known as a bad actor, and she's about to be granted broad, undefined power over the people of this country.
The source of her power: Obamacare.
I'm talking about the U.S. Secretary of Health & Human Services, Kathleen Sebelius, who come 2014 could be in charge of your health care.