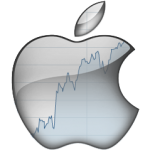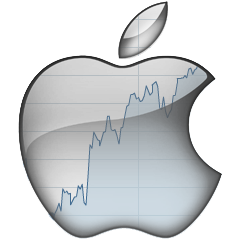 It seems there is always a great deal of attention being paid to Apple.
Today I'm going to show you how Apple can give us a 50% gain - and that will pale in comparison to my backdoor play, which could net around 300%.
I believe that putting Apple in the Dow Jones Industrial Average will help to stabilize its correlation to the market's benchmarks even more.
You see, Apple is acting more and more like a bellwether stock, raising its dividend on an annual basis all the while buying back shares. Apple's equity often moves its own way, regardless of global or regional circumstances. 
For example, in the last 200 trading days, AAPL shares moved with the S&P 500 just 12% of the time. Apple almost looks like a defensive play when you think about it that way, and that's exactly what hedge fund managers see.