Marissa Mayer and the Fight to Save Yahoo
Article Index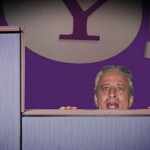 Yahoo should buy Jon Stewart
Former interim CEO of Yahoo! Inc. (Nasdaq: YHOO) Ross Levinsohn thinks so.
Here's why this idea could gain some traction...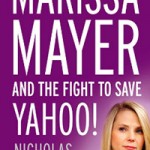 For Yahoo shareholders, Nicholas Carlson's Marissa Mayer and the Fight to Save Yahoo! is a must-read.
This is especially true given how crucial Yahoo! Inc. (Nasdaq: YHOO) earnings are today - and how crucial the next year of Yahoo quarterly earnings is going to be.
Here are the three most important takeaways from this book...