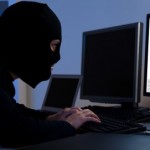 Today (Friday), the U.S. House of Representatives passed an "Obamacare cybersecurity bill" that helps protect people from the gaping security hole that is the Obamacare website.
The Health Exchange Security and Transparency Act, H.R. 3811, is a one-sentence bill that simply requires customers to be notified of any Obamacare website security breach no later than two business days after its discovery. It was passed in a 291-122 vote, with 67 Democrats breaking ranks in support.
Prior to this bill, there was no legal requirement for the Department of Health and Human Services to notify an individual if his or her personal information had been breached.