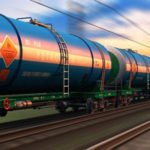 You're likely to catch plenty of oil doom and gloom on cable news right now, but West Texas Intermediate is up nearly $1 a barrel over the past 30 days. 
I can't think of a better object lesson in why you shouldn't believe the players and short artists who make money whenever you believe crude prices are headed lower.
Instead, I'm going to show you exactly where I think oil prices will go in September - the truth - so you can get into position to make money.