You're likely to catch plenty of oil doom and gloom on cable news right now, but West Texas Intermediate is up nearly $1 a barrel over the past 30 days.
I can't think of a better object lesson in why you shouldn't believe the players and short artists who make money whenever you believe crude prices are headed lower.
Instead, I'm going to show you exactly where I think oil prices will go in September – the truth – so you can get into position to make money.
Let's take a look…
The Oil "Distortionists" Are at Work Again
On several occasions recently, I have written about the manipulations ongoing in the oil markets.
Culprits have included big banks, as you'd expect, but also "zombie" funds, among others.
Since July 4, we've been experiencing another example of these manipulations.
The price gyrations in the oil market have brought out the latest bout of doomsayers and speculators.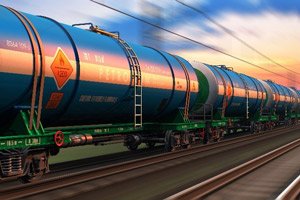 The doomsayers – what we call "symbol crashers" in the oil patch – are into another round of proclaiming an imminent collapse, wildly forecasting prices back in the $30s for WTI (West Texas Intermediate, the benchmark crude rate traded in New York).
Meanwhile, the speculators are tying their wagons to quick profits via shorting oil, causing a decline in prices beyond any level whatsoever justified by market conditions.
Keep in mind that these two forces tend to move in tandem, but only in one direction. They must drive the oil price down to make any money.
If the market prompts a jerk upward, these guys must quickly unwind their short positions. That always artificially stokes the upward trend to an overemphasis in the opposite direction.
The equilibrium between supply and demand remains the point most analysts focus upon. But the games being played by the folks I am now calling the "distortionists" make that more difficult.
Oil prices – specifically WTI – have been "volatile" over the past month, surging past $50 at one point in early August, only to fall below $47 last week. They shot up past $48 and sank to $48.35 yesterday.
On the surface, that's quite a lot of yo-yoing, but not as much as you might think…

Join the conversation. Click here to jump to comments…
About the Author
Dr. Kent Moors is an internationally recognized expert in oil and natural gas policy, risk assessment, and emerging market economic development. He serves as an advisor to many U.S. governors and foreign governments. Kent details his latest global travels in his free Oil & Energy Investor e-letter. He makes specific investment recommendations in his newsletter, the Energy Advantage. For more active investors, he issues shorter-term trades in his Energy Inner Circle.