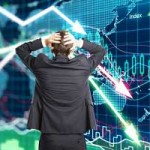 Unfortunately, terrorism is a "growth industry" at the moment. That means every investor needs to understand how to navigate their money through a world increasingly shaped by it.
That sounds callous, but the best way to honor those who have perished is to redouble your efforts to live fully and to the best of your abilities.
From an investing perspective, that means seizing on opportunity, even if it's barbarity that creates it.