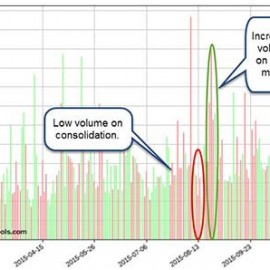 Stocks often trade between support and resistance for sustained periods of time. When this happens, the underlying is said to be in a channel.
Channels are helpful tools for planning options trades because they allow you to predict how a stock will behave and pick your options accordingly.
While channels can and do last for weeks and months at a time, all assets will eventually break out of a given channel.