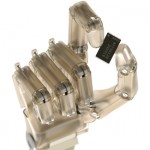 I forecasted a good year for tech investing for my Strategic Tech Investor readers.
After the tepid first quarter - a 0.7% contraction in U.S. gross domestic product (GDP) - you might think I'd adjust my prediction.
On the contrary, over the following months, I've shown readers how the technology sector has led the market higher and driven the overall U.S. economy.
So far this year, the tech-heavy Nasdaq Composite Index is up 7%, more than four times better than the Standard & Poor's 500 Index's 1.64% gain.
Plus, as we move further into the year, it looks like that grim first quarter was a "blip" - not the start of trend.
With that in mind, let's take a closer look at what caused that blip.