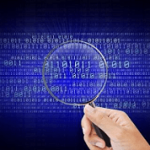 With 2 million square feet of exhibit space, 161,000 attendees and 20,000 product announcements, the Consumer Electronics Show (CES) is the one of the hottest trade shows on Earth.
But the impact goes well beyond the numbers.
CES is also the single best place to gauge the state of Silicon Valley innovation.
And the 2015 edition of CES, scheduled for Jan. 6 to Jan. 9 in Las Vegas, will highlight some of the key tech trends we've been telling you a lot about over the past several years.
And the watchword will be "connectivity," says Accenture Managing Director John Curran, who runs the consulting firm's Communications, Media and Technology Group.
"The range of high-tech devices is exploding, and so is the amount of connectivity and networking between them," Curran wrote in a recent issue of Forbes magazine. "All this will be evident at CES like never before. We expect to see the 'always connected' consumer become more pervasive than ever as connected devices and services become the norm in new, emerging and traditional product categories."
According to Curran and other experts, the key tech topics at CES 2015 will include:
The "Internet of Everything," or IoE.
The "connected car."
And so-called "4K" TVs.
We've been talking with you about all three of these.
And the fact that they're going to be major points of focus at CES means they've emerged as major profit opportunities - and are worth revisiting again.