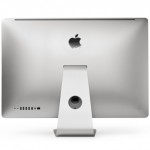 Apple Inc. (Nasdaq: AAPL) is certainly no stranger to impressive numbers. But even if Apple were split into four separate companies, each would be impressive in its own right.
Apple's four major divisions - the iPhone, the iPad, the Mac, and the iTunes Store - rake in so much revenue each that they would rank individually in the top half of the Fortune 500.
The iPhone business, with fiscal year 2012 revenue of over $80 billion, would rank 29th in the Fortune 500, ahead of such tech titans as Microsoft Corp. (Nasdaq: MSFT), Amazon.com (Nasdaq: AMZN) and Google Inc. (Nasdaq: GOOG).
The $32 billion iPad business is no slouch either: It would rank 95th - bigger than Time Warner Corp. (NYSE: TWX).
It's hard to believe that all of AAPL had revenue of just $6.21 billion in 2003.