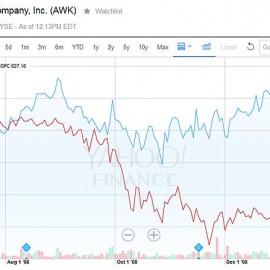 The markets swung more than 1,000 points in each direction over the course of trading yesterday. The chaos started in Asia and spread to the United States as the day went on.
That the markets plunged that far in the first place is a sure sign that panic is definitely setting in. I'd be lying if I said I didn't feel the angst just like you do. You're not alone.
So today, let's talk about how you do that and, as usual, take a quick look at three specific investments you can put to work immediately if the U.S. markets fall further or if China's markets have not yet bottomed.