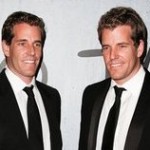 Taking one step closer to going live, the Winklevoss Bitcoin ETF filed an amendment Dec. 30 to its Securities and Exchange Commission (SEC) prospectus to list 1 million shares at an offer price of $20.09 per share.
If approved, the aggregate value of the shares will be $20.09 million.
Officially known as the Winklevoss Bitcoin Trust, this exchange-traded fund is intended to be an easy way to invest in Bitcoin.