Start the conversation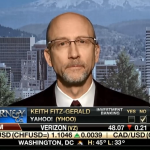 The U.S. Treasury Department said today (Thursday) that total foreign holdings of U.S. debt rose 1.1% in November to $5.72 trillion, putting foreign holdings 0.1% below the all-time high of $5.76 trillion it reached in March 2013.
In particular, China's holdings reached record levels, increasing 0.9% to $1.32 billion, and so did Japan, which boosted its holdings by 1% to $1.19 trillion. The two countries are the largest and second-largest foreign buyers of Treasury debt, respectively.