Stock market crash talk often picks up in October - the month has a reputation of having the worst performance of the year.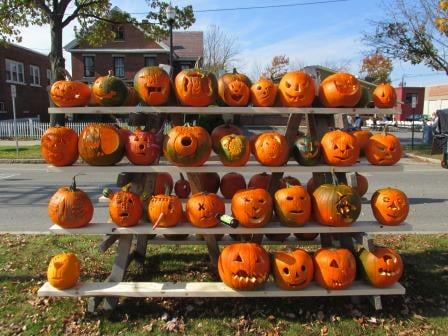 And no doubt the crash talk will intensify this year as well, as the Dow Jones Industrial Average ended October's first trading day down 238 points.
October has an ominous reputation on Wall Street for delivering a stock market crash for good reason; six of the top 11 worst market declines have happened during the month.
But a look at the Dow's overall monthly performance shows October is not the market buzzkill everyone thinks...
October Stock Market Crashes Throughout History
First, a look at how October got its bad rap...
October 2008 was a particularly painful month for investors. The broad-based Standard & Poor's 500 Index fell a punishing 16.79%, spurred by the failure of huge financial institutions and a warning from the head of the International Monetary Fund that the world's financial system was teetering on the "brink of a systemic meltdown."
There's also "Black Monday," which occurred on Oct. 19, 1987. The Dow experienced its largest one-day percentage decline in history on that infamous day, when the blue-chip benchmark plunged 22.6%. Some $500 billion in market cap evaporated from the elite 30-stock index, and markets worldwide tumbled in sympathy.
And then there's the Wall Street Crash of 1929, better known as "Black Tuesday." The sell-off began on Monday, Oct. 28, and picked up steam on Tuesday, Oct. 29. Over the two days, the Dow plummeted some 24.55%, signaling the beginning of the 10-year Great Depression.
Still, investors might be surprised to learn that October, on average, sports stock market gains over the past 20, 50, and 100 years.
Since 1950 through 2013, the broad-based S&P 500 Index has turned in a gain 39 times and fallen 25 times in October. And the Dow Jones has had an average gain of 0.11% during the month of October from 1929 through 2013.
In fact, there's only one month that shows an average decline in the last 20, 50, and 100 years: