stock market crash
Article Index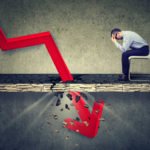 Volatility returned to the markets in the last week as the VIX spiked 38.5% and the S&P 500 experienced a 7% decline.
With the economy still struggling, investors are wondering if this is the start of another stock market crash.
But it could also be just a bit of "fat trimming" in a longer-term bull market poised to go higher.
Here's everything you need to know now...