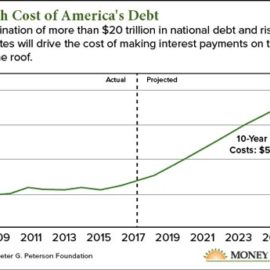 Most people assume that Fed rate hikes have little to do with their personal financial health.
But the actions of the U.S. Federal Reserve over the next year will have dire implications for your retirement.
That's because higher interest rates on top of a huge ($20.5 trillion) and growing national debt means skyrocketing interest payments. Policy changes to cope with the crisis threaten both your Social Security and any personal retirement savings you may have.